Horny Grannies Love to Fuck #14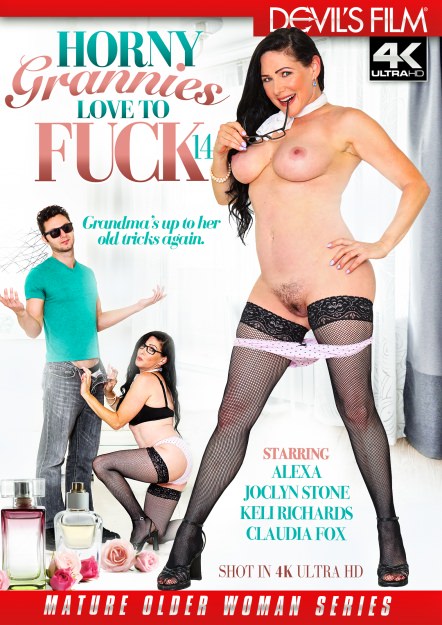 Video Description: Eighties porn star KELI RICHARDS makes her return after a 35-year hiatus. First time back on a porn set she is a little nervous. Especially when the male talent is running late to the set she has time to think. Uh Oh -- that canonly lead to trouble. Bringing along her sons best friend as her support crew she feels she needs a little fluffingto get her slut juices flowing again. Shocked and a little bit uncomfortable, nevertheless the young man helps agranny out and lets her start sucking his cock. Not enough, she starts fucking the hell out of the young stud whogives in like a trooper and the two heat up the set. Sweating, panting and covered in cum the director comesback on the set to find his 80s star still slutting it up. Back to the makeup room, she goes for a touch-up. It's likeshe never left. Welcome back KELI RICHARDS!!!!
You Might Also Like...